Preparedness begins with an Emergency Response Plan
Being ready for what could happen doesn't just happen
September is National Preparedness Month, and a great time to recognize the need to always be ready for severe weather and other emergencies.
At Service Management Systems (SMS), one of our 24/7 goals is to observe the Scout Motto: Be Prepared. Just as a Boy or Girl Scout spends several years learning and implementing the required skills to always Be Prepared, the employees at every SMS location consistently learn about safety and emergency preparedness and strive to implement systems and protocols that allow us always to Be Prepared in an ever-changing and always challenging environment.
As the U.S. grows more crowded with more severe weather extremes, these facts confirm why this approach becomes more critical every year:
The 2023 mid-year U.S. population is about 339.7 million, with an annual growth rate of 0.7%. According to the U.S. Census Department, coastal population has soared to 29% of the U.S. population, and the population growth rate in counties along the hurricane-vulnerable Gulf of Mexico increased by 150% between 1960 and 2008.
The number of disasters has increased by a factor of five over the past 50 years. These events are becoming more expensive, but thanks to improved early warnings and disaster management, the number of deaths has decreased almost three-fold, according to the World Meteorological Organization (WMO). The WMO graphic below illustrates U.S. 2022 Billion-Dollar Weather and Climate Disasters: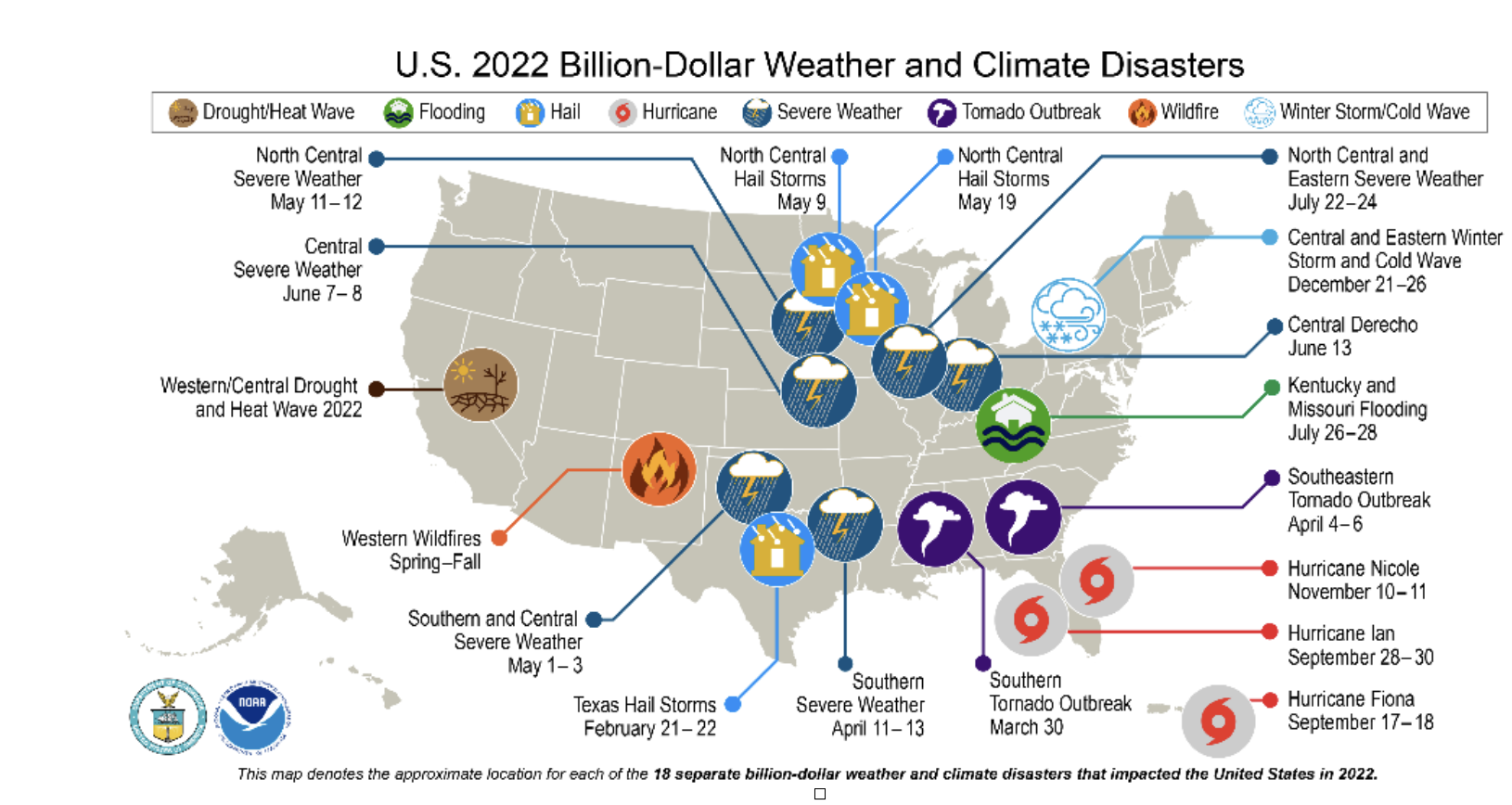 From 1970 to 2019, weather, climate, and water hazards accounted for 50% of all disasters. Storms (54%) and floods (31%) were the most prevalent cause of recorded disasters. Storms were linked to the greatest loss of life (71%) and economic losses (78%). The U.S. accounts for 38% of global economic losses caused by weather, climate, and water hazards. Wildfires are also on the increase, as are man-made tragedies such as mass violence.
SMS provides housekeeping and/or maintenance services at various major public-facing facilities in 31 states, as shown on the map below, including many locations along the U.S. East Coast, Gulf Coast, and West Coast. Additionally, the West Coast is a region where earthquake procedure is also an essential element of Preparedness.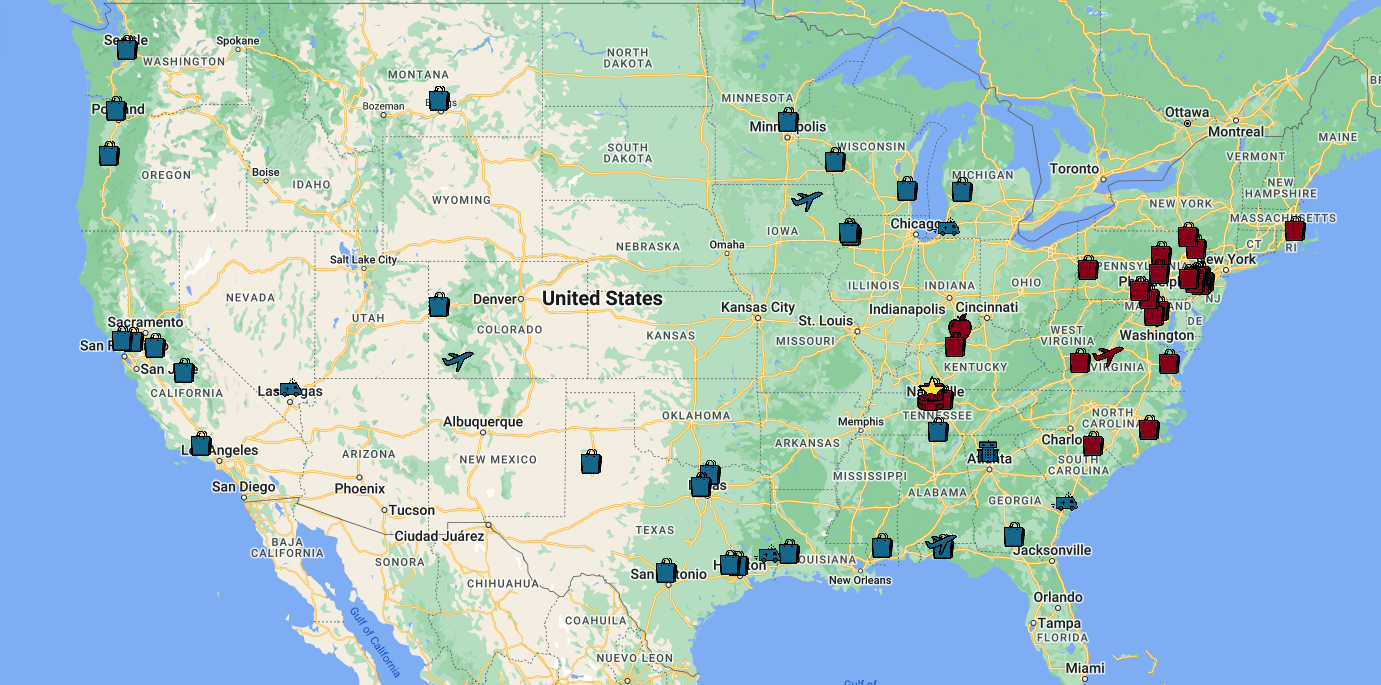 For all emergency-related situations (severe weather, natural disaster, or a building-specific incident), SMS has an Emergency Response Plan designed to protect the safety of all SMS employees. This also includes a work plan to safely clean up the facility after the emergency has passed (dependent on our individualized agreement with each customer).
"We not only strive to prepare our team members through ongoing training, we also ensure the training is put into practice through our OPS360 quality assurance platform," said Ashley Shultis, SMS Quality Assurance and Administration Manager. "Our monthly Safety Inspection Checklist aids in identifying any facility or structural hazards prior to an emergency or disaster occurring, so we can communicate these issues to our customers for correction."
SMS trains on Emergency Preparedness as a detailed monthly Safety Matters Training Topic every year. The plan is reviewed and discussed in site-level staff meetings at all SMS locations and includes the following topics (with a tiny sample of its content):
Before a severe weather emergency
Tracking Weather Conditions
Emergency Safety Teams
Response Teams
Preparing Your Staff
Communicating with Your Customer
Activating the Emergency Response Plan (ERP)
During a severe weather emergency
TAKE IMMEDIATE ACTION
After an emergency
Facility Clean-Up Efforts (upon customer request)
Whether it's a beautiful late-summer day in September, a blustery snow day in January, or an unstable April day with an air mass ripe for tornadic weather, it's always important to Be Prepared for the next emergency.
Get Started with SMS
If you'd like more details on a true Emergency Response plan, contact us today!
Contact Us