Page Navigation
Celebrating our Employees!
Going above and beyond the call of duty, our employees are dedicated to the concept of doing "Whatever it Takes!" to make our customers successful and satisfied.
Our values are extremely important to us, and we operate and live by them every day. Honesty and integrity, along with hard work and appreciation, form the foundation of our long-lasting relationships. Service Management Systems is proud of our people, our diversity and our culture. Take a few minutes to scroll through some of the successes and accolades our employees, management and teams have received this recently.
The 'Whatever it Takes!' Award
Each quarter, our employees and management nominate the coworkers or employees that impressed them most! By going above and beyond their daily job duties or by showing their dedication to our company's core values, these employees were nominated for the Whatever it Takes! (WIT) Employee of the Quarter Award. From these nominations, each employee is then considered for the prestigious WIT Employee of the Year Award.
Sulfize Lamour
Randy Huttner
Timothy Human
Randall Huttner
Alexandra Wright
Robert Paranich
Francisco Castillo
Amelia Martinez
Angelica Vicente
Fern Dixon
Nathan Stewart
Maria Pulliam
Neidi Terrero
Idelisa Pena
Shaun Sexton
Quarter 1, 2023 Awardees:
Adolfo Pineda
The Mall at Prince George's (Hyattsville, MD) – Division 993
My nominee is a person with a good sense of cooperation, very responsible, and attentive – Adolfo Pineda. He is there whenever he is needed. He is a very respectful person, and I am happy with the work and effort he puts in each and every day.
Nominated by: Ronald Espinoza, Facility Manager
---
Alanna Cain
Valley River Center (Eugene, OR) – Division 996
Over the last few years, there have been several challenges our location has faced. We endured the death of a supervisor whose position we've been unable to fill until today. Alanna definitely earned the position. There are too many examples of her loyalty, commitment, and hard work to mention here. But what I can say is, if I ever needed a shift covered, Alanna would selflessly cancel plans or days off to come in. Being short staffed, she has been a tremendous help in organizing projects, breaks, and day-to-day operations. Alanna cares about the team and the work. She always strives to make sure everything that needs to be done is done and that her teammates are in good spirits. Alanna has helped in the training of fellow team members with a smile and can-do attitude. She is well respected and knows her job well. She has learned the hot button issues we face and remedies the situations without needing to be asked. That has rubbed off on other members, as well. What I appreciate most from Alanna is her concern for the job and her team. She really cares and wants to do the best she can.
Nominated by: Matthew Vargas, Facility Manager

Adolfa Quinones

Broadway Plaza (Walnut Creek, CA) | Division 996

VALUES IN PRACTICE: Hard Work | Appreciation | Integrity | Loyalty

Adolfa is always working hard and staying on task no matter what is happening at her property, Broadway Plaza, a very busy outdoor lifestyle center in Walnut Creek, CA. No matter the time of day or shift she is working, she has shown the same hard work and dedication that we strive for. One particular night, on her way out of the parking structure, she was driving by an open-top dumpster that had some cardboard spilling out onto the main drive. Adolfa took the time to stop, get out of her car, and place the carboard back in the dumpster, leaving the area clean and tidy. Adolfa was on her way home after a long shift and no one was around watching, but this was caught on security camera and noticed by our customer, who brought it to our attention. This is just a little example of Adolfa's dedication, loyalty to her job, and integrity to do the right thing – even when no one is around!

Nominated by: Dan Hickey, Division Manager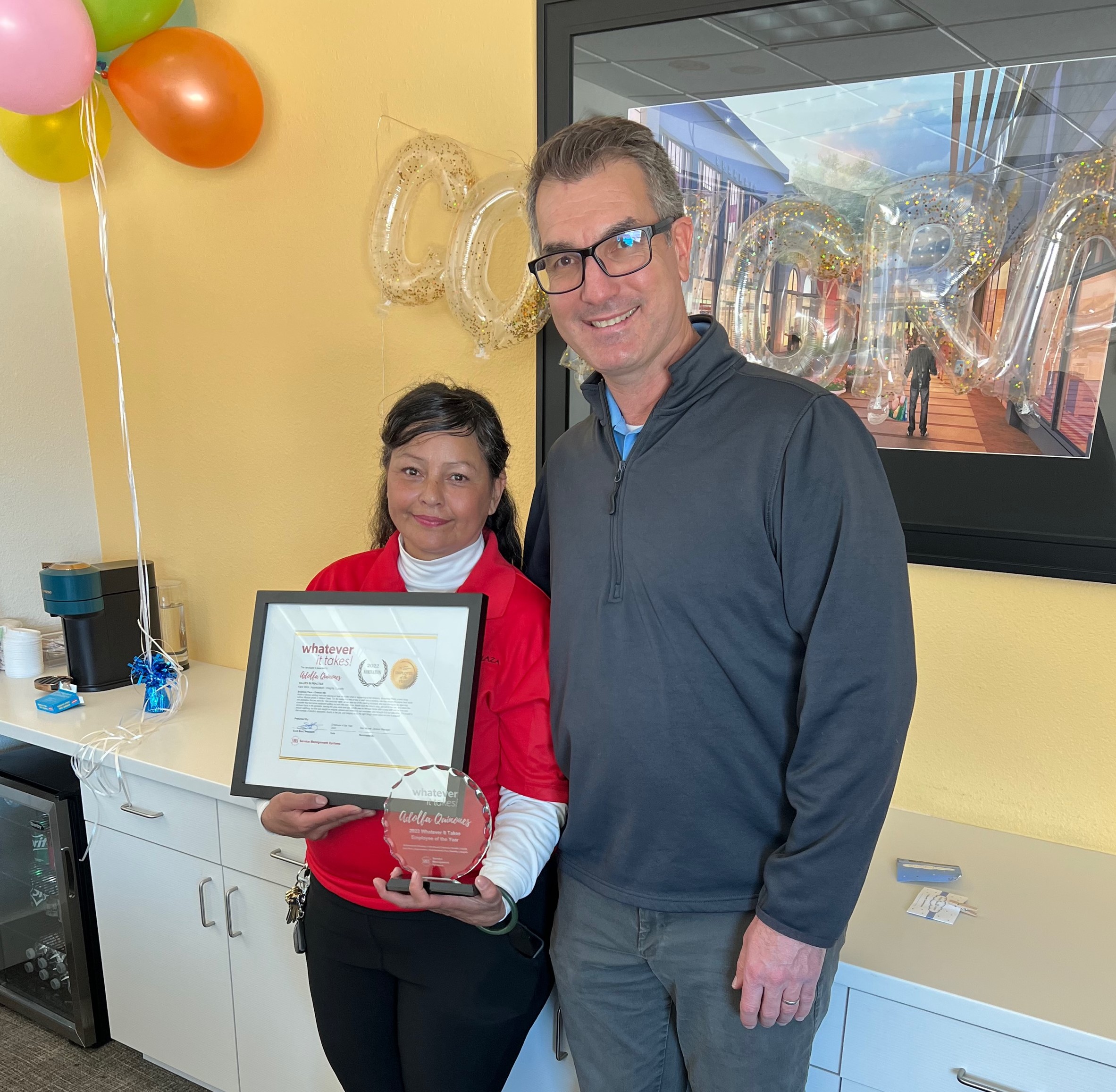 Milestones
Two of the greatest Core Values we feel our employees exhibit are Hard Work and Loyalty, and are some of the driving forces behind our company's success. This is evident in the Milestones reached each month.

Congratulations to the following employee who has reached a significant SMS Milestone Anniversary in June 2023!
5 Year Milestones

Clifford Thurman
Emily Jackson
10 Year Milestones

Ronald Espinoza
15+ Year Milestones

Neal Mcneill
The Horizons Award
The Horizons Award is our most prestigious award, given to Service Management Systems leads and directors for achieving quality, safety and productivity goals. Winners are honored at our annual leadership meeting and receive an etched crystal trophy and a $1,000 prize.
2022 Service Management Systems Winner - Alvaro Gomez
Facility Manager, Deptford Mall – Deptford, NJ
Alvaro Gomez is an example of the American Dream, and Service Management Systems is proud to be part of Alvaro's story. After migrating to the United States, Alvaro Gomez' first employer in 2006 was Service Management Systems. Alvaro quickly rose through the ranks from supervisor to Facility Manager at Deptford Mall in New Jersey. He is a high-performing Facility Manager with a positive attitude, and has the respect of his team because he's a hands-on Manager. SMS lost the account due to pricing constraints in 2012; however, a few years passed, and SMS was re-awarded the contract in 2020. When asked his opinion from mall management on who they should select as janitorial provider, he did not hesitate to endorse the return of SMS.
Although housekeeping staffing hours at Deptford Mall have dropped over the years, Alvaro maximizes his team's output and keeps the property looking great. Macerich, our client at Deptford Mall, has 100% confidence in Alvaro and gives him high praise on every visit and high inspection scores. It starts with restroom entrances, equipment cleanliness, his office, breakroom, and employee appearance. Alvaro does a fantastic job maintaining all equipment and has one of SMS's most organized storage areas.
Alvaro is strong-willed, honest, diligent, tenacious, humble, and a man of faith. He embodies all the SMS core values and is an excellent choice for the 2022 Horizons Award!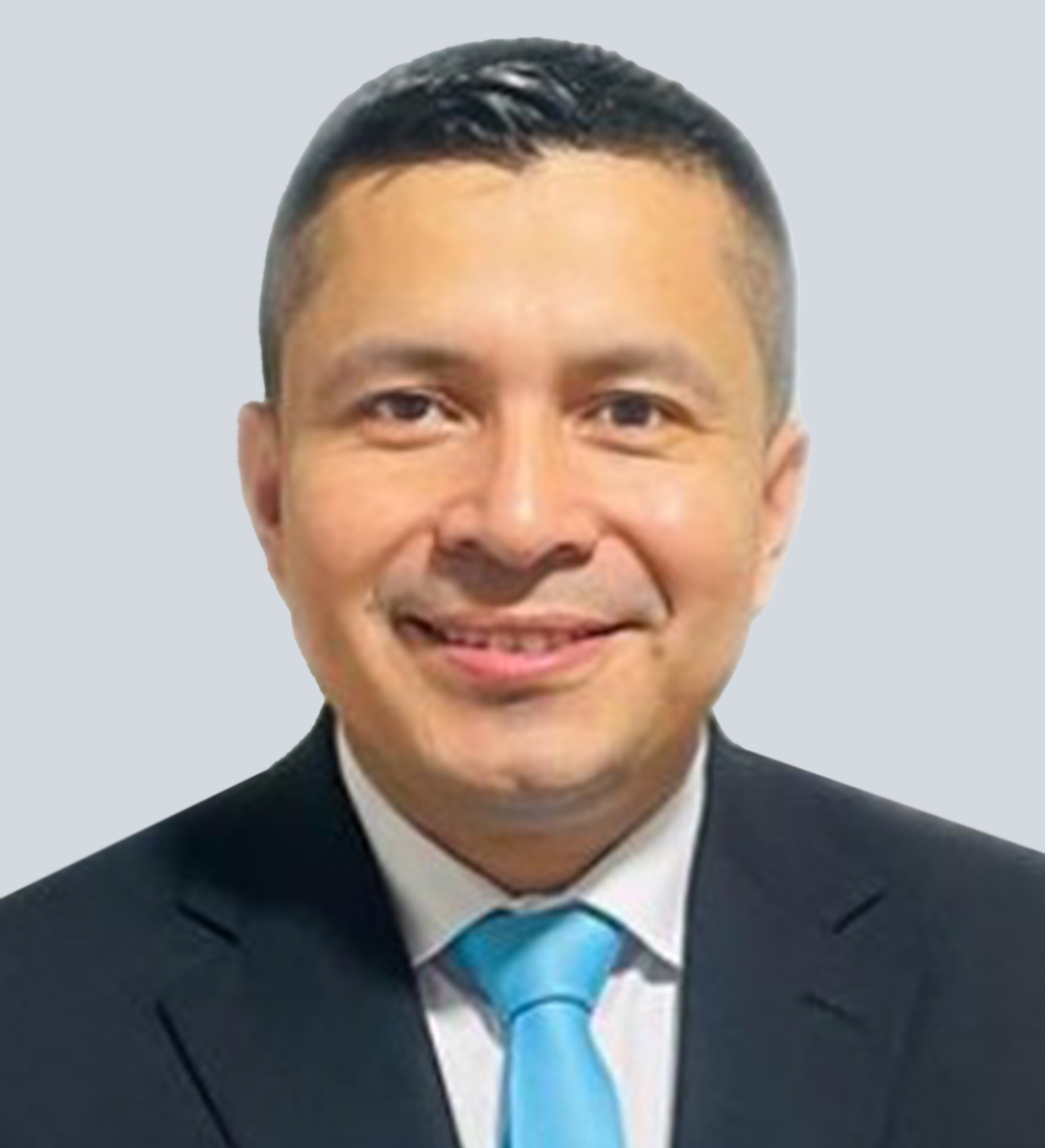 Just a few more examples of how our managers, employees and teams go above and beyond every day. Scroll through the Success Stories below to read more about how our teams are doing "Whatever it Takes!" to deliver excellent customer service.