Whatever It Takes
Going above and beyond the call of duty, our employees are dedicated to the concept of doing "Whatever it Takes" to make our customers successful and satisfied.
Our values are extremely important to us, and we operate and live by them every day. Honesty and integrity, along with hard work and appreciation, form the foundation of our long-lasting relationships. Service Management Systems is proud of our people, our diversity and our culture. Take a few minutes to scroll through some of the successes and accolades our employees, management and teams have received this recently.
Whatever It Takes
Each quarter, our employees and management nominate the coworkers or employees that impressed them most! By going above and beyond their daily job duties or by showing their dedication to our company's core values, these employees were nominated for the Whatever it Takes (WIT) Employee of the Quarter Award. From these nominations, each employee is then considered for the prestigious WIT Employee of the Year Award.
Sulfize Lamour
Randy Huttner
Timothy Human
Randall Huttner
Alexandra Wright
Robert Paranich
Francisco Castillo
Amelia Martinez
Angelica Vicente
Fern Dixon
Nathan Stewart
Maria Pulliam
Neidi Terrero
Idelisa Pena
Shaun Sexton
Wadi Rashid
Tennessee Performing Arts Center – Division 993
Wadi has worked at TPAC for almost eight (8) years and is the model employee. Each day, he is early, in uniform, and ready for each event. When we do not have events, Wadi is always volunteering to work whenever we need him and has been a major help on deep cleans and getting the entire team to work together. I also have not had a single complaint on him or his team members. Wadi is the perfect example of our Whatever It Takes motto and SMS Core Values!
---
Justin West
Bridge Street Town Centre – Division 996
As a newer team member, he has stepped up in a very trying transition period to demonstrate leadership, fairness, humility and genuine concern for team members and our company. His desire to have all team members be accountable, not only to SMS but to one another, has spurred a much-needed culture change at Bridge Street Town Centre
---
Christine Bell
Valdosta Mall – Division 996
Mrs. Christina is a hard worker, she is very dependable, she loves to have fun while doing her job, she is very big on Faith and gives everyone encouragement, she will even pray for or with you. Customers are always asking where she is if they do not see her around, and I always receive great compliments about her and her hard work!

Rashaan Townsend

Saint Thomas Sports Park

Rashaan began as a dedicated part-time Housekeeper, proving his hard work, ethic and dedication to his job by being here every day, on time, with a great attitude, and always willing to help out or learn more. He has now taken the reigns of my full-time Night Shift Supervisor, and has done an amazing job! He proves that through hard work and showing those around you how to set a standard, these traits should be rewarded! He is an asset to SMS and to the Titans Organization at Saint Thomas Sports Park!

Nominated by: Rob Williams, Facility Manager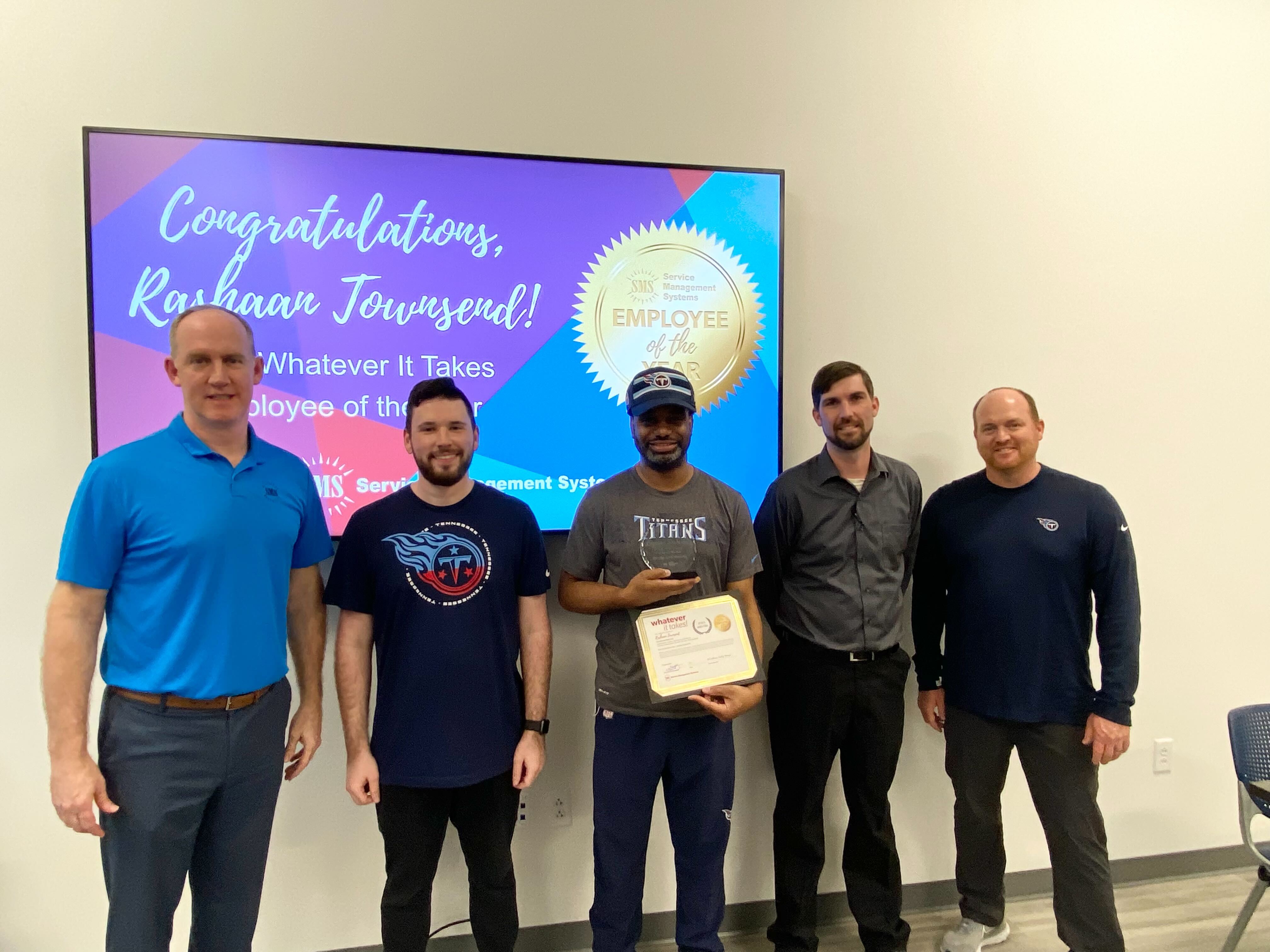 Milestones
Two of the greatest Core Values we feel our employees exhibit are Hard Work and Loyalty, and are some of the driving forces behind our company's success. This is evident in the Milestones reached each month.

Congratulations to the following employees who have reached significant Milestone Anniversaries this month!
5 Year Milestones

Jeong Kim
Joseph Dixon
10 Year Milestones

Lucy Biermacher
Juanita Ayala
Christian Carithers
Raymond Bannor
The Horizons Award
The Horizons Award is our most prestigious award, given to Service Management Systems leads and directors for achieving quality, safety and productivity goals. Winners are honored at our annual leadership meeting and receive an etched crystal trophy and a $1,000 prize.
2021 Service Management Systems Winner - Ammie Moser
Ammie started with Service Management Systems in October of 2020, when the transition of Memorial Health was underway. At the time, she was in the Patient Advocate role, where she spent her days rounding on patients to ensure we were providing an expected level of cleanliness in the facility. Over the past year and a half, Ammie has been instrumental in opening the adjacent Children's Hospital and running it from its inception. We received nothing but rave reviews from hospital leadership and nursing teams during her time there. She was then promoted to Assistant Director over the main hospital overseeing first shift operations. In that position, she brought stability to the department, increased employee morale, and gained improvements in all key metrics. In December, the hospital saw considerable progress regarding overall cleanliness, and Ammie played a huge role in this. Her cool and calm demeanor has positioned her to be able to face challenges head-on without wavering from the overall goal and mission for both SMS and the facility she serves. Ammie Moser is a faithful servant leader at SMS and a deserving recipient of the 2021 Horizons Award.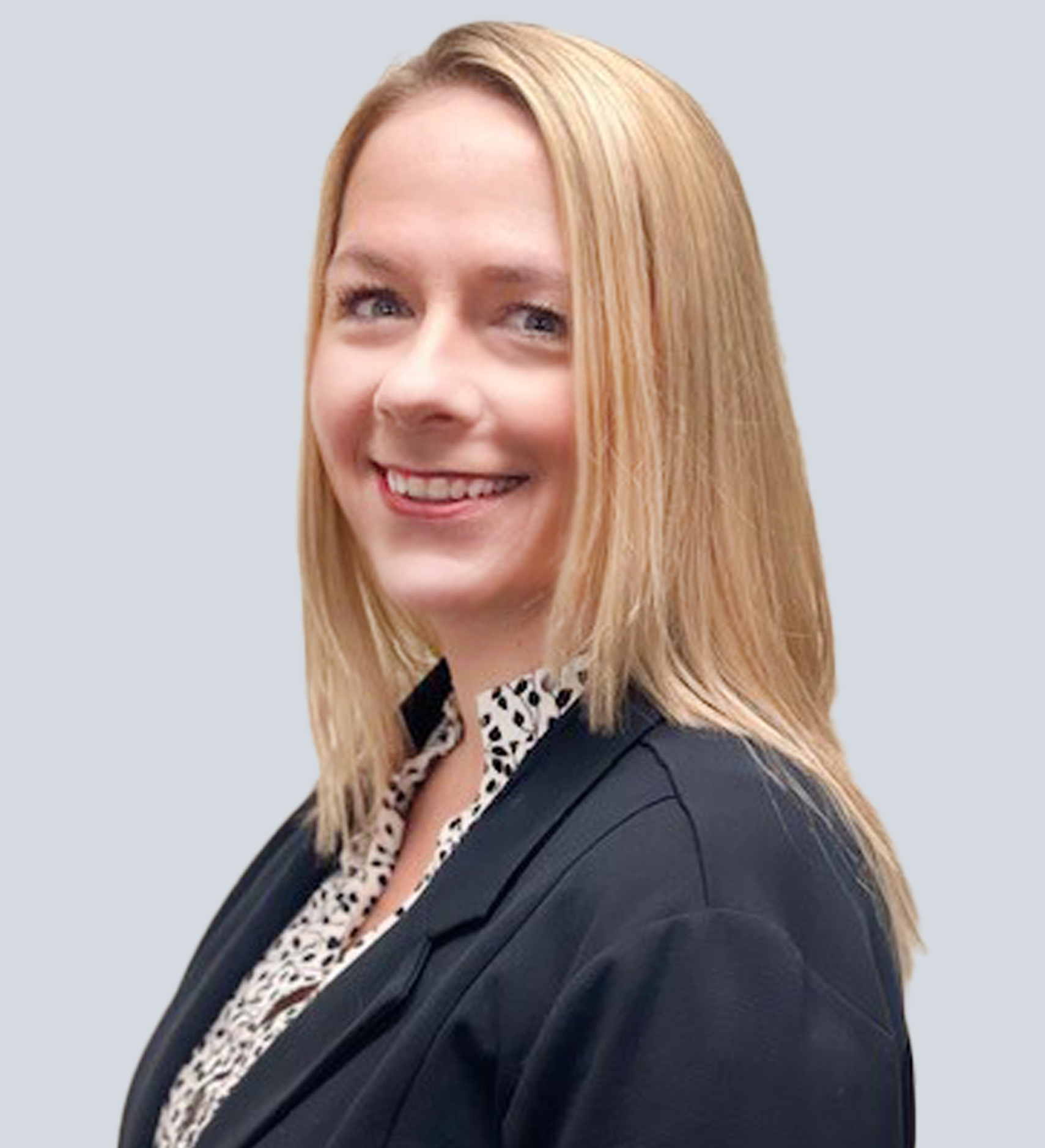 Just a few more examples of how our managers, employees and teams go above and beyond every day. Scroll through the Success Stories below to read more about how our teams are doing "whatever it takes" to deliver excellent customer service.