Powered by OPS360
Service Management Systems ensures consistent, high-quality services with our cloud-based quality assurance program, OPS360.
Daily Tracking & Inspections
Our staff tracks and logs every aspect of our business and openly shares our results with our customers for ongoing improvement. We track quality inspections by employee and by area, internal staff rounding, customer satisfaction rounding, training modules, hands-on training in the field, worker orders and more – all completed through a smart device, while working in the field, outside the office. There's nothing for you to install and only one central database to access. Login anywhere and view the same up-to-date data as your entire team.
Analytics + Accountability
This comprehensive data helps us develop trending reports by area and by employee, so we may implement the proper training and follow-up to ensure your facility is improving daily. You have full access to our evaluations, which encourages us to serve your facility with the utmost quality in cleanliness. You know what we know at all times.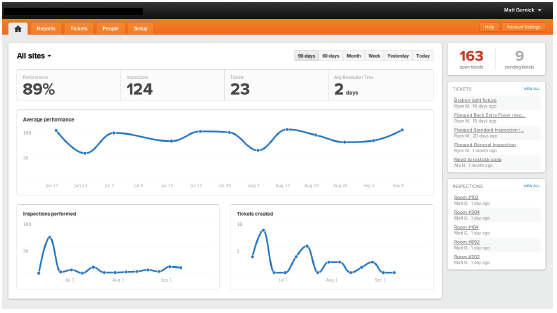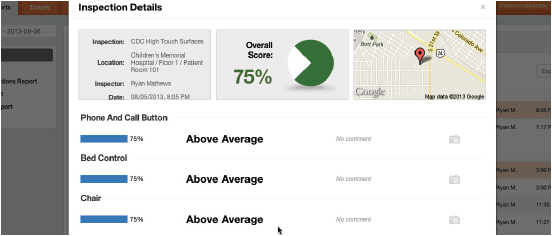 Customer Support
All communication funnels into this same central location. We handle requests and feedback, while your management engages in every conversation and receives notification when issues are resolved. See how OPS360 can raise the bar on quality assurance with a free, no-obligation demonstration. Simply complete the form below and we'll be in touch shortly.
Request OPS360 Demo