Quality Control: The Key to Keeping your Housekeeping Issues under Control
What is Quality Assurance in a large-scale custodial contract?
Quality Commercial Housekeeping is kind of like following a litter of Golden Retrievers pups around, trying to keep the fur shed under control. The larger your house and the more dogs you have, the harder it is to keep on top of the shed.
The larger your facility, the more custodians you'll need. And if it's a high-traffic location (mall, school, airport passenger terminal), or an acute care setting (such as a hospital), then you've got an industrial-scale version of chasing those dogs around with a sweeper and a dustpan – you'll never finish the job and after awhile you'll never know if you're gaining (or losing) ground in the battle.
Enter Quality Assurance (QA)
In order to maintain a consistently clean facility (click here for the definition of what Clean really means) Quality Assurance (or Quality Control) must be rooted in your housekeeping supplier's DNA. It requires a top-down commitment, a positive culture, dedicated employees, rigid and effective procedures, reliable equipment (maintained properly), consistent training, frequent and thorough facility inspections and re-inspections, and a tech-driven system for review, response, and necessary action.
A QA program is much more than a job checklist. It includes a system for quality issue resolution, employee performance management, and a process for identifying and correcting performance problems.
Just ask Mike Stenson, Deputy Airport Director at Destin-Fort Walton Beach Airport (VPS) in Destin, Florida, and a Service Management Systems custodial customer, what he thinks about the importance of keeping on top of QA in a 24/7 airport passenger terminal environment.
"SMS has over 20 years of airport experience and provides for quality leadership from the frontline Supervisors, to the Manager and Divisional Managers and Vice President. All levels are very responsive to our requests and phone calls. I also like the (OPS360) app that is used to notify SMS Management of an area within the Airport that needs attention and one can attach a photo of the area."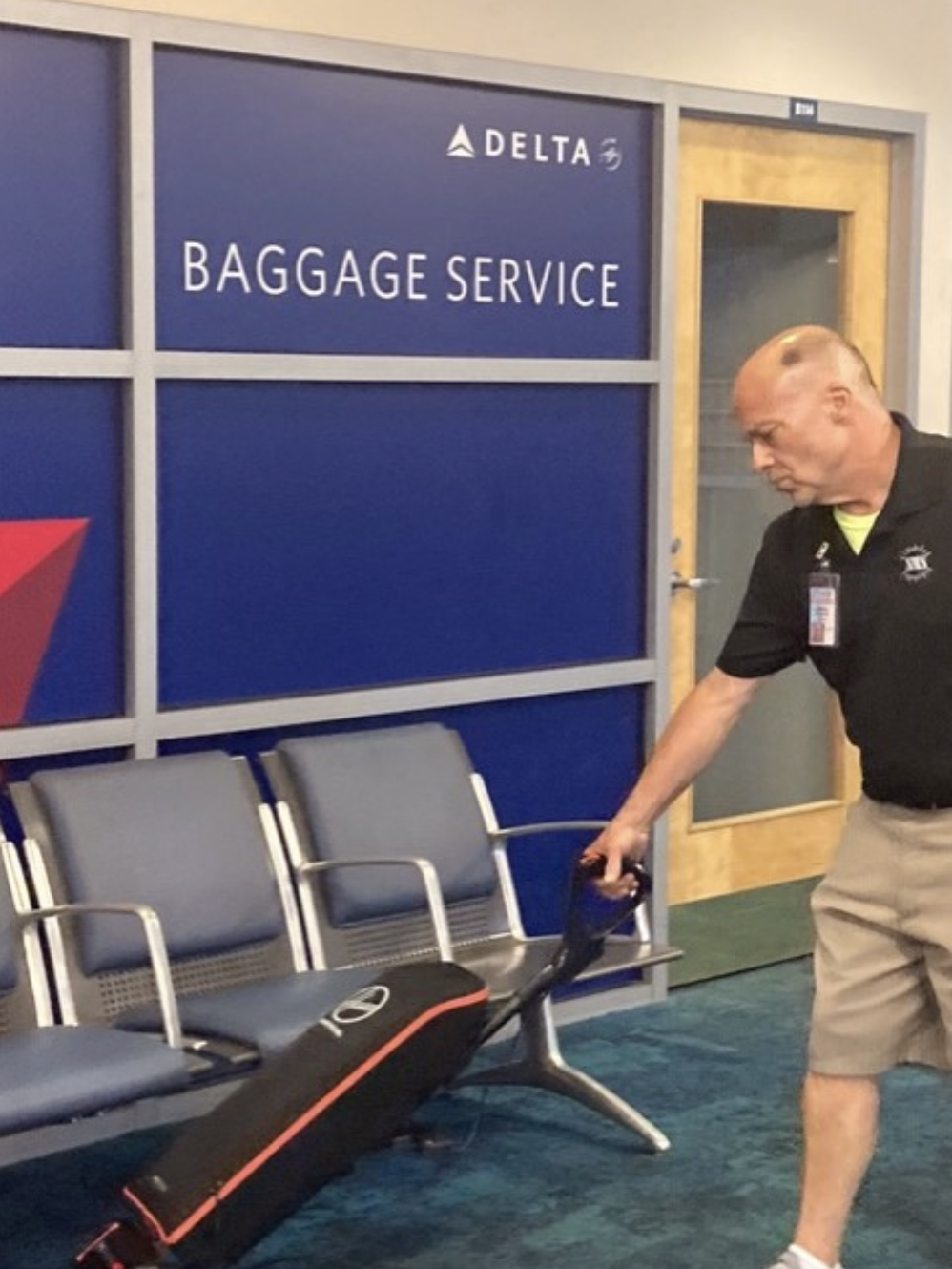 The right QA system not only keeps your visitors safe and gives your housekeepers direction, but it has a positive impact on your bottom line. Whether it's a consumer deciding between shopping online or going to the mall, a teacher deciding if they want to renew their school contract next year, an airline passenger visiting your city for the first time, or a hospital patient at high risk to germs – you want them coming back again, or giving you a high score on their HCAHPS survey.
Certain elements are integral to providing your facility with a successful QA program, and we've identified seven keys to keeping your issues under control:
1. RECRUITMENT, HIRING, AND RETENTION – FINDING AND KEEPING THE RIGHT EMPLOYEES
At SMS, we believe in hiring for talent and personality, and then training the right people on their role's skills, techniques, and duties. Then we work to retain staff through fair wages, benefits, a positive team culture at each facility, and a philosophy of promoting from within the organization.
2. TRAINING AND A COMMITMENT TO CONTINUOUS RETRAINING
At SMS, we have a deep list of training topics and a thorough training program that includes video, written, smart device, and on-site hands-on training, allowing each employee to learn in different ways and through the methods that are most effective for them. We run monthly training topics on Safety and Culture and provide scheduled retraining.
3. GETTING TO KNOW YOUR FACILITY AND JOB DUTIES
Nothing beats training through hands-on experience with manager feedback. Our facility managers and everyone on the SMS leadership team have become quite adept at performing all of the necessary tasks, and that makes for faster and better knowledge transfer to new team members.
4. MANAGEMENT THAT KNOWS HOW TO INSPECT, FOLLOW A SCHEDULE, AND COMMUNICATE
When a manager or supervisor has the right experience, knowledge, tools, and technology, it becomes much easier to follow an effective inspection schedule. It's necessary to hire managers who know how and when it's important to communicate with their employees and with contacts at your facility. We believe it's better to report a problem immediately and deal with it, rather than brush that dog shed under the rug.
5. THE RIGHT TECHNOLOGY
SMS utilizes OPS360 – a custom-designed mobile app-based technology that allows both SMS Management and our customers to monitor our service quality at any given time. The program focuses on transparency, accountability, analytics, real-time data, and collaboration for quality control. OPS360 digitally tracks every record for permanent online storage, producing metrics that can be run for any timeline requested, and can be filtered for a broad or narrow facility review.
QA Reporting Related To Specific Rooms/Areas
At SMS, each quality inspection is specific to a selected room/area, because upon contract start, every room of your facility can be inventoried and listed within OPS360 for future inspection. Additionally, these areas are rolled up into layers that allow more specialized reports that cater to the needs of the individual pulling the report.
Access to Information – Customer and Janitorial Management Receive the Same Timely Data
All feedback is rated and immediately stored digitally within OPS360, with follow-up tickets created based on that feedback. Each work order has specific email addresses entered for continued follow-up, and emails are automatically sent to any concerned parties, showing the progress of the assignment, any actions taken, completion of the assignment, and the final results – including pictures of the area and detailed notes of the final inspection.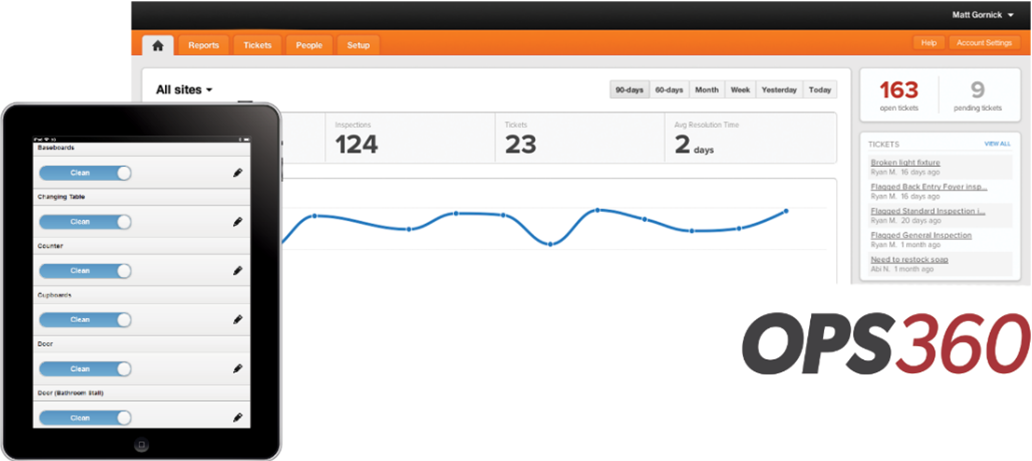 6. ACTION. COMMUNICATION. RESULTS.
A professional QA Program means that potential trouble spots are identified and inventoried within your custodial firm's technology, problems are identified right away, appropriate alerts are distributed, and necessary action is taken quickly. All while information is being distributed in a timely fashion to the right people.
7. LESSONS LEARNED
When your janitorial team maintains staff continuity, uses the proper technology, and records past issues, it's much easier to improve. So, when mistakes happen, the same ones are much less likely to happen again.
Quality Assurance doesn't just happen. It requires the proper tools, proper implementation, and a top/down group of employees who believe in its value. Whether it's a litter of new puppies or litter in your public restroom, you need a well-designed QA Program.
To request a Demo of our OPS360 Technology, enter your information and click Submit!