Why does a Clean School Matter?
A Clean Classroom Improves Student Success and Teaching Quality
Most likely, you chose to become an educator because you want to make a difference in children's lives. Unless you already were teaching in a fully remote environment, the Pandemic provided evidence of what you probably already knew:
Most students learn best through the interactive classroom environment
A clean classroom is essential to a high-quality academic climate
But do you know that the definition of a "clean school" is much more than what meets the eye?
Here at Service Management Systems (SMS), we study the science, develop health-first procedures to follow that science, and hire the right people – in an effort to do everything we can to maintain Indoor Air Quality (IAQ) in the buildings we clean. Our goal is to provide students and educators with the best opportunity to maximize the quantity and quality of time spent in the classroom. SMS is a custodial and maintenance company founded in 1988 that specializes in cleaning educational and healthcare facilities, airports, retail and entertainment venues.
We have the professional expertise, tools, and experience necessary to keep an operating room clean, so we should share some of that knowledge to help keep your students safe (and learning) on campus. When put into practice as cleaning objectives at your school, you will be able to maximize the safety of the physical environment in which you educate our next generation of leaders.
Scientific Evidence links Proactive School Maintenance to Improved Academic Performance1
The U.S. Environmental Protection Agency (EPA) released an extensive report (last updated Sept. 14, 2022) detailing the impact of a clean classroom, proper school disinfecting, and clean air on student performance and teaching quality:
Schools without a major maintenance backlog have a higher average daily attendance, by an average of 4 to 5 students per 1,000, and a lower annual dropout rate by 10 to 13 students per 1,000.

Clean Schools and Classrooms Can Reduce Absenteeism, Improve Test Scores, and Improve Teacher Retention Rates
Studies that measure school conditions using an index of several variables consistently show improved scores on standardized tests as school conditions improve.
On the other hand, schools with major unmet repair needs and fewer custodial workers per square foot have higher absentee rates and higher dropout rates.
Nearly 80 percent of teachers responding to a survey in Chicago and the District of Columbia reported that school facility conditions were an important factor in teaching quality. Almost half who graded their facilities "C" or below would consider leaving. The most frequently cited problem was bad Indoor Air Quality (IAQ).
Benefits of a Clean School Environment
Higher Test Scores
Increased Average Daily Attendance
Reduced Operating Costs
Increased Teacher Satisfaction and Retention
Reduced Liability Exposure
Reduced Environmental Impacts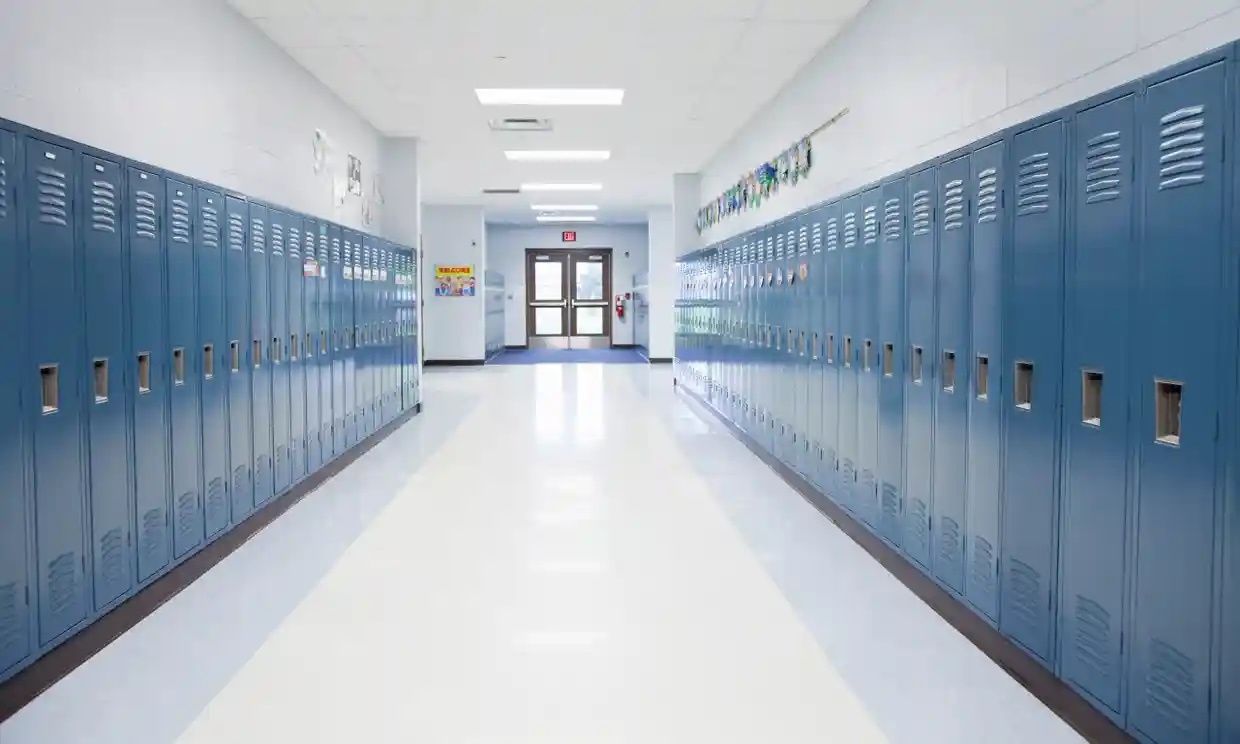 Poor Indoor Air Quality Causes Illness and Increases School Absenteeism.2
Indoor Air Quality (IAQ) problems can cause increased absences due to respiratory infections, allergic diseases from biological contaminants, or adverse reactions to chemicals used in the cleaning process. Respiratory health issues resulting from problems in school buildings can be caused by:
Presence of moisture, water damage, and microbiological pollutants
Animal and other biological allergens
Combustion byproducts such as nitrogen dioxide
Moisture or dirt in HVAC systems
Low ventilation rates
Formaldehyde
Chemicals in cleaning products
Outdoor pollutants or vehicle exhaust
Respiratory health effects, such as infections and asthma, are most closely associated with increased absenteeism:
In 2003, children with at least one asthma attack in the previous year missed an estimated 12.8 million school days due to asthma
Children's overall performance decreases with illnesses or absences from school
Student performance can also be affected when teachers are absent due to illness (even the best substitute teachers may disrupt the learning process, and present an added expense for the school system)
---
1Evidence from Scientific Literature about Improved Academic Performance - Enviromental Protection Agency
2Introduction to Indoor Air Quality - Enviromental Protection Agency